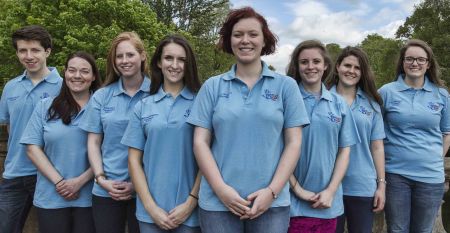 A group of University of Glasgow vet students have set up the first free preventative treatment clinic for homeless dogs in Glasgow. It will provide free vaccinations, micro-chipping, worming treatments, food packs and other supplies such as dog leads for dogs in the city.
The clinic was set up by veterinary student Ruby Shorrock, who saw a clinic in Edinburgh offering free preventative treatment to the pets of the homeless. Shorrock decided to reach out and search for a similar set up in Glasgow, only to realise there was neither a free dog clinic nor dog hostel in Glasgow.
Shorrock commented that one of the main motivations behind the clinic was a desire to change the public's perspective of the homeless owning dogs as often they are negatively judged. Dogs offer the homeless protection, keep the homeless warm and frequently were their pets prior to homelessness and hence offer a connection to home.
Shorrock noted the problems that many homeless people face in attempting to get care for their pets and stated how the Trusty Paws Clinic want to be a "friendly and easily accessible" alternative to the daunting "formality and red tape involved with local authorities."
The first clinic ran on 1 October,  however despite the knowledge of "several people interested" no one turned up. Shorrock stated that they expected this result and instead "utilised the time to test what went well, what needed to be improved and to also leave behind dog food packages and leads to reassure the homeless of their readily available service."
The Trusty Paws Clinic relies entirely on sponsorship and donations and although those involved with the clinic study at the University of Glasgow. Shorrock stated that Trusty Paws is independent and "isn't attached to the University in any way." The University has, however, been supportive of the venture and has "donated essential supplies." The majority of the donations are from the public, either through Paypal, the Amazon 'wish-list' or through sponsorship. Shorrock herself also ran the Spartan Race and held a coffee morning to help with fundraising.
The clinic uses both Facebook (Facebook.com/trustypaws) and Twitter (@trusty_paws) as social platforms to inform the community of what they need in the form of their Amazon wish list and second hand donations. The wish list is diligently checked and changed according to supplies collected and regularly updates accordingly via their Facebook and Twitter accounts. The clinic can be found on London Road, at the Hub and Advice information centre.